Hello, lovelies~ About a week ago, IKEA opened its stores in Indonesia, one that is famous for its stylish furnitures and Swedish meatballs. I was looking at its e-catalog on their website to get an idea of what they're selling.
No, I have never been to an IKEA store before, sue me.
Mandatory selfie while waiting at the entrace gate
The store itself is located in Tangerang, near the Alam Sutera exit from Jakarta - Tangerang toll road. I doubt you'll miss it given the huge blue building. We went there around 11 am and the parking space was already full. I guess people are still venturing out the new place.
Luckily, we got a parking space and went upstairs to find a daycare center for children to play around and wait for their parents to finish shopping.
We went to the second floor first, which is the showroom where everything is neatly placed for inspirations. Bathrooms, bedrooms, living rooms, you name it! Since we're not currently renovating our place, we just browsed through the store.
It has a pathway with arrows, so you'll never be lost, lol. Mr. G and I was hungry halfway and took shortcuts through the showrooms and reached the canteen.
We were welcomed with the view above that makes us skip the thought of having lunch there. There's no way in the world I would queue that long just for a plate of meatballs.
We continued our journey downstairs where the home decors and small bits are sold. There are candles, fabric, towels, and everything else you could think of. This place is huge!
The adventure continues to the warehouse, where the furniture is packed neatly in flat boxes and placed on shelves for customers to take themselves. Just like Lotte Wholesale, really.
We got bored of the warehouse and exited towards the market hall. There are snacks, both sweet and savoury, so we got both of them. Since my coffee press is broken, I bought a new one.
Also, they have this automated ice cream cone machine where it pipes an ice cream in exchange for a token. It costs Rp 4,000, but since the line is long, I didn't want to taste it. I just recorded someone who bought it, lol. Talk about being cheap.
We got lunch at Mal Alam Sutera because it has lesser crowds, lol. We're a bunch of people that hates getting in line for something so trivial. We ended up eating Mie Lekker with Siomay at the mal's food court.
Have you been to IKEA at Alam Sutera? Let me know in the comments below. Thanks for reading and until then, I'll see you later~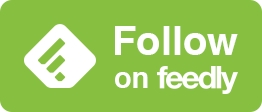 © Diary Of A Product Junkie (Stephanie Nangoi) All Rights Reserved.