Hello, lovelies~ It's New Year's Eve! In just a 14 hours, we will soon enter a new year that will be filled with new hopes and dreams. So, while we're all waiting for that fireworks display tonight, why don't I share with you a lipstick review?


3 Concept Eyes (3CE) is a beauty brand from Korea that has a wide array of products from skincare, makeup all the way to body care. It is a part of the famous apparel brand, STYLENANDA. I have always wanted to try their products because they look exquisite and chic. I'm pretty sure you're already familiar with it. :)
A few weeks ago, I ordered a Creamy Lip Color
#5 Dazzling
from an online shop. They had the last stock on that shade, lucky! The lipstick came in a
glossy black box
, making it look sleek and stylish. Apparently, black is the color scheme because the lipstick casing also happens to be black.
I couldn't find any list of ingredients on the side of the box, so I'll have to scour the web for it. There wasn't any seal on the outer box, but the is a
black paper seal
on the lipstick casing to indicate its brand new state.
The lipstick bullet is a
flat type
, not the pointed one. It does make it
less precise
when I apply it on my lips, but nothing a lip brush won't fix. :)
Dazzling
is a
rose-toned
shade with a
hint of beige
that
gives warmth
to my complexion. It's
almost identical
to my natural lip color, but slightly lighter in color. See the glossy, shiny finish?
Left : Bare Lips ; Right : 3CE Creamy Lip Color #5 Dazzling (one swipe)
Once I applied it on my lips, it instantly gives an
opaque finish
with just
one swipe
. It stayed true to its name being
creamy
and
not drying
on my lips at all. It has a
glossy finish
, eliminating the need to apply lip gloss afterwards. With its creamy nature comes its downfall, the longevity. It
disappears right after
I consume
a meal
or beverage. I would need to reapply it, but this is not a problem for me.
I know that this is an old product from 3CE, but I just wanted to let you know what I think about it. Do let me know
if you have tried any other products from 3CE
and which would you recommend. Let me know in the comments below and until then, I'll see you later~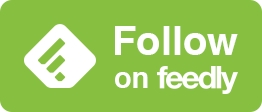 © Diary Of A Product Junkie (Stephanie Nangoi) All Rights Reserved.