Happy new year 2013 to everyone!! How was your new year? Was it filled with fireworks and having countdown with friends or family? I just spend mine at home, pampering myself with face masks and a cup of tea, LOL.
Anyway, what is a new year without new resolutions? I am not really someone who makes new year's resolutions, but I started making one last year and thought I'd do the same this year. Last year, I wrote my beauty resolutions only, but this year I'm going to include other stuff as well. Let's make resolutions!!
❝ Exercise 30 minutes a session three times every week ❞
I have been enjoying a session or two of exercise the past month. So, I figured I would continue it since it does make me feel good about myself. I feel a lot fresher in the morning and my complexion has been better. I rarely have acne and my skin looks better overall.
30 minutes is the time I set for myself because I like to start with small goals. Once my body is adjusted to exercising for 30 minutes, I'll increase it to 40 or 50 minutes.
❝ Save more money on important things ❞
As my blog implies, I am very much a PRODUCT JUNKIE. I love everything from beauty to electronics to stationary. I have to stop myself from buying cute, useless things, LOL.
❝ Finish, at least, ONE bottle of foundation and/or BB Cream ❞
I am a foundation and BB cream addict. I love trying out new foundation, but I haven't even finished one bottle all throughout 2012. I know I should have, but somehow I like to change my foundation routine as I get bored easily and hates being stuck in a rut. So, I am hoping that by the end of 2013, I have already finished at least one bottle of foundation.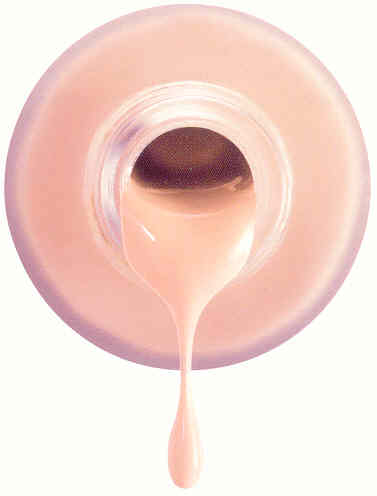 ❝ Upload, at least, one video a week on my channel ❞

If you guys didn't know already, I have a Youtube channel over at www.youtube.com/ph4n1e. Do check it out if you haven't already. I feel that it is getting fun to make videos and edit them. However, I do run out of ideas sometimes of what to film, so don't be shy to request videos, 'kay?
❝ Changing the way I eat ❞
This is going to be the most challenging resolution this year. I want to change the foods that I eat. I sometimes eat junk food more than 10 times a month. Yes, stop shouting at me. I just got really lazy to cook sometimes and it's just easier to order food over the phone.
So, this year, I decided to stop junk food and processed food, such as instant noodles, McDonalds, Hoka Hoka Bento, sausages, chicken nuggets, etc. Sodas are never a favorite of mine, french fries IS my weakness. Oh, and noodles. T___T Let's see how I fare up in the first month.
Well, that is 2013 new year's resolution. I hope I can achieve all of it! What are your new year's resolutions? Let me know by commenting in the comment section below. I hope you had a great new year's eve!